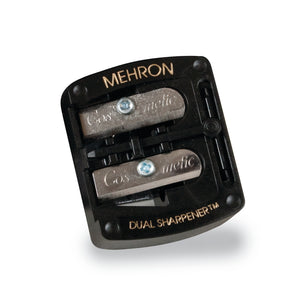 ProPencil™ Dual Sharpener
114DS
The Dual Sharpener minimizes waste by gently peeling ribbons from the tip of non-wood casing cosmetics such as Mehron's ProPencils, while forming the perfect point. The sharpener's dual sized openings can sharpen both slim and jumbo pencils.
Approx. 1" x 1" x 1.5".
How to use this product:
Artist Hint: For a perfect point, put pencil in freezer for a few minutes before sharpening.
---